Backcountry touring comes with many upsides- a sense of solitude, good exercise, and of course incredible skiing and riding. Learn the skills and knowledge to be safe, and to have fun while out there!
COURSE HIGHLIGHTS
Improve your backcountry skills, fine tuning your line selection, partner communication, skin track setting, and more.
Refresh and refine your avalanche rescue skills.
Gain valuable feedback on where your backcountry skills currently are.
Ski or ride the slopes of Mt. Baker, one of the premier locations in the world for backcountry skiing and riding.
Mt. Baker is an incredible classroom and destination for backcountry skiing and riding with its world record snowfalls and wide variety of easy, moderate, and advanced terrain. Throughout the two-day Backcountry Ski and Splitboard Course, we will learn and discuss a vast array of foundational skills such as tour planning, avalanche awareness, weather forecasting, terrain evaluation, route selection, individual riding techniques, and group travel techniques.
This course is designed for advanced skiers and riders seeking to safely access the backcountry and lead their own tours. No previous touring experience is required, but participants need to possess solid advanced skiing or riding skills – the ability to ski black diamond ungroomed terrain in ski areas comfortably – in order to participate in the program. The course is designed to be both fun and safe. We won't be riding any slopes that have anyone trembling in their boots, but you can count on getting plenty of skiing and riding matched to your comfort level. This course is designed to be paired with a Recreational Level 1 Avalanche Course, and is not a replacement.
THE RMI DIFFERENCE
The Mountain Guides at RMI have a reputation as top guides in the United States. RMI Guides participated in some of America's first ventures into the far reaches of the Himalayas. Years of expedition guiding and climbing around the world have built a core of consummate professional guides.
Our guides are celebrated teachers and trainers, known for their leadership as well as their character. They possess the compassion, enthusiasm and ability to empower others and inspire them forward. Such qualities may only be found in people at the top of their profession. Despite their vast experience, RMI Guides still remember their own first steps into the mountains, and enjoy helping other climbers reach new heights.
Our exceptional focus to detail, our unparalleled level of climber attention, and our genuine excitement for these adventures make our programs truly memorable.
SAFETY
RMI strives to create the safest mountain experience possible. Our experienced team of guides focuses on leading fun and successful programs without compromising safety. Each program includes careful pre-trip planning, daily weather forecasts, avalanche forecasts, and diligent attention to detail. All RMI Guides are highly trained in remote medicine and rescue skills and carry comprehensive medical kits, rescue equipment, and radio communication equipment throughout the program. Regardless of the objective or the destination, safety remains RMI's top priority.
Contact Us
As you prepare for your upcoming adventure please feel free to contact our office and speak directly to one of our experienced guides regarding equipment, conditioning, the route, or any other questions you may have about our programs. We are available Monday thru Friday 8:30 a.m. to 4:00 p.m. at (888) 89-CLIMB or [email protected].
Authorized Special Use Permit
RMI Expeditions is operated under special use permit with the Mt. Baker-Snoqualmie National Forest.
"In accordance with Federal law and U.S. Department of Agriculture policy, this institution is prohibited from discriminating on the basis of race, color, national origin, sex, age or disability. To file a complaint of discrimination: write USDA, Director, Office of Civil Rights, Room 326-W, Whitten Building, 1400 Independence Avenue, SW, Washington, D.C. 20250-9410 or call (202) 720-5964 (voice and TDD)."
Print all Trip Details
Print this Page
Travel Consultant
RMI has partnered with Erin Rountree to provide comprehensive travel support. We have been working with Erin for many years. As an independent agent of the Travel Society, she has booked countless miles for adventure travelers across the globe and is extremely knowledgeable about the travel needs of our programs. Please call (208) 788-2870 or send email to [email protected].
Travel Insurance
We highly recommend travel insurance for this trip. Your travel insurance policy should include trip cancellation, trip interruption, trip delay, baggage loss or delay, medical expenses, and evacuation.
Navigating through the different options for travel insurance can be challenging. To help make the process more straightforward, we have partnered with Harbor Travel Insurance because some of their policies are specifically designed for adventure travel and offer coverage for remote areas, and for activities like mountaineering, climbing, skiing, and trekking, without any altitude restrictions. Travel Guard and Travelex Insurance also provide travel insurance.
When purchasing Travel Insurance, here are a few items to consider:
Read the fine print. Travel Insurance will reimburse you when canceling for a covered reason for prepaid, non-refundable trip costs that you insure. However, there are exclusions, so make sure you understand the "covered reasons."
Confirm that your activity is a covered "activity." Not all travel insurance policies will offer coverage for activities such as mountaineering, climbing, skiing, or trekking adventures. Policies can also exclude coverage for activities due to the gear used (crampons, ice axe), for activities that go above certain elevations, or for activities in a particular region of the world. If there are exclusions, you may need to add an "Adventure" or "Sports" package to cover your activity.
Verify that your state of residence is allowed with the policy that you are purchasing. Not all insurance companies offer policies in all 50 states.
Contact your travel protection company directly for any questions you have regarding benefits or coverage.

Harbor Travel Insurance covers the following critical benefits:
Evacuation to a nearest appropriate hospital once hospitalized.
Trip cancellation/interruption, primary medical expense coverage, sporting goods, baggage loss, emergency dental, AD&D and more.
Completely integrated one-stop program with a single contact for emergency services to travel assistance and insurance claims
24/7 access to paramedics, nurses and military veterans.
Harbor Travel Insurance is powered by Redpoint Resolutions, a medical and travel security risk company. Their team is comprised of special operations veterans, paramedics, Stanford Medicine affiliated physicians, former intelligence officers, insurance actuaries and global security experts with dozens of years of experience in theaters around the world. The Redpoint network covers the globe, making them uniquely equipped to provide elite rescue travel insurance – in every sense of the word.
Getting There
Our meeting place is the Glacier Public Service Center in Glacier, WA. You are responsible for your own transportation to the program's trailhead. Most climbers will fly into Seattle-Tacoma International Airport (SEA) the evening before the program and rent a car for the 2 1/2 hour drive. Please click here for driving directions.
After a team meeting we drive to the climb's trailhead. You will need a Northwest Forest Service parking pass to leave your car at the trailhead. Passes are $30 and valid for one year. There may be an opportunity to leave some vehicles at the Ranger Station and carpool with other team members. Northwest Forest Service parking passes are available for sale at the ranger station.
Ride Share: If you are participating in a climb and are interested in sharing a ride, please post your information in the "Ride Share" forum of your North Cascades Discussion Board by logging into your RMI Account.
Area Accommodations
Bellingham is 36 miles (about an hour drive) from Glacier Ranger Station.
Weather
For updated North Cascades weather forecasts, click here.
Tipping
Our guides work hard to ensure your well-being and success on the mountain. If you have a positive experience, gratuities are an excellent way to show your appreciation. Amounts are at your discretion and should be based on your level of enjoyment. Tips for excellent service normally average 10 – 15% of the cost of the program. If you would rather not bring the guide gratuity with you on the trip, you can send a check or call the RMI office to pay with a credit card upon your return.
Facts
Mt. Baker holds the record for the most recorded snowfall in a single season at 1,140 inches.
Mt. Baker was volcanically active as recently as 1891.
For more facts click here, and for even more click here.
Resources
General Information on Mt. Baker.
Mt. Baker map.
Communities & Activities outside Mt. Baker, click here.
Print all Trip Details
Print this Page
Qualifications
This trip is open to all individuals in excellent physical condition with advanced in-bounds skiing or riding skills. The ability to comfortably ride black to double black, ungroomed terrain in ski areas is required.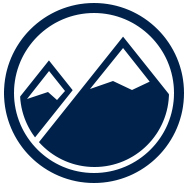 Get In The Best Shape Of Your Life And Then Go Climb A Mountain
Acclimatization
No acclimatization is necessary for this program.
Print all Trip Details
Print this Page
MEALS
On this course you will need 2 mountain lunches.
MOUNTAIN LUNCH
Mountain lunches are eaten during short breaks throughout the day. We continually snack to keep our energy levels up while we climb - lunch begins just after breakfast and ends just before dinner! Avoid packing any items that require preparation or hot water.
The importance of having foods that are genuinely enjoyed cannot be overstated. Eating properly is the key to maintaining strength while in the mountains.
Recommended mountain lunch items: dry salami, smoked salmon, jerky (turkey, beef, fish), small cans of tuna fish, individually wrapped cheeses such as Laughing Cow or Baby Bell, crackers, bagels, candy bars, hard candies (Jolly Ranchers, toffees, Life Savers), gummy bears, sour candies (Sweet Tarts), cookies, dried fruit, nuts, energy bars, GORP mixes, and drink mixes (Gatorade/Kool-Aid).
Print all Trip Details
Print this Page
Payments
Payment in full is due at time of reservation. Payments may be made via MasterCard, Visa, American Express*, e-check/ACH, check from a U.S. bank, or wire transfer**.
*There is a 3% surcharge on all credit/debit card transactions. Credit/debit cards are not accepted for payments of $10,000 or more.
**Wire transfers must cover all fees charged by your bank. The amount of the incoming wire to our bank must equal the balance payment amount.
Cancellation
Of your program fee, $150 is non-refundable and non-transferable.
All cancellations require written notification. Once the RMI Office receives your written notification of cancellation, the following policy applies:

If you cancel 90 or more days before the start of your program, program fees will be refunded less a non-refundable $150 per person fee.
If you cancel less than 90 days before the start of your program, no refunds or credits will be issued.
Due to the time-sensitive nature of these programs, and the amount of preparation time required for this program, we strictly adhere to our policy and cannot make exceptions for any reason.
Cancellation Insurance
We highly recommend travel insurance for this trip. Please see our Travel Tab for details.
Change of Date
Date changes are subject to availability and apply only to the current climbing season. Date changes may be requested at anytime up to 60 days prior to your departure date for a $50 fee per person. There are no date changes allowed less than 60 days before departure.
Risk Management
Please clearly understand that mountaineering is inherently hazardous. Managing risk is RMI's number one priority. Our guides manage significant hazards inherent in mountaineering, but they cannot eliminate them. Objective hazards include rockfall, icefall, avalanches, slides or falls by individuals and rope teams on steeper slopes, weather-related problems including cold, heat, high winds, and other unnamed dangers that can occur while climbing.
You are choosing to engage in an activity in which guided and non-guided climbers have been injured or killed. While those accidents are indeed infrequent, they may occur at any time and be out of our control. We ask that participants acknowledge the risk and hazards of mountaineering and make their own choices about whether or not to engage in this activity.
Participant Responsibilities
Mountaineering is both an individual challenge and a team endeavor. Each Participant is required to share in the responsibility of the safety and success of the team. For this reason, we ask that each Participant:
Possess the prerequisites required for this program.
Possess the necessary physical and mental fitness required for this program.
Review and understand all program information.
Update the RMI Office if there are any changes to your health or medical information before departure.
Be properly attired and equipped as outlined in the Equipment List.
Act in a considerate manner toward all team members.
Help minimize our impact on the environment and follow appropriate Leave No Trace practices.
Describe yourself, honestly and accurately, in terms of fitness, health, skills, abilities, and your equipment to your guide staff.
Communicate with your guide staff if there are any changes in your medications or health while on your program.
Adhere to the advice of your guide staff.
Continue to self-assess throughout the program, evaluating your fitness, health, skills, and abilities in terms of the demands required of the program.
RMI reserves the right to dismiss the Participant from a program or to send the Participant to a lower altitude at any time if the RMI Guide Staff determines, in its sole discretion, that the Participant is not physically, technically, or psychologically prepared for, or capable of participating in the program, or for any other reason that may compromise the safety, health, or well-being of the Participant or the entire group. If this decision is made, the Participant will not receive any refunds or credits and will be financially responsible for all additional costs associated with an early departure, including but not limited to, evacuation, transportation, hotel reservations, meals, etc.
Zero Tolerance Harassment Policy
Rainier Mountaineering, Inc. (RMI) does not tolerate harassment or mistreatment of our participants or employees. Inappropriate conduct under this policy may include conduct that creates a disrespectful, intimidating, hostile, degrading, humiliating, or offensive environment for a participant or employee. Engaging in such conduct is a violation of this policy.
RMI may consider conduct to be in violation of the policy even if it falls short of unlawful harassment under applicable law. When determining whether conduct violates this policy, we will consider whether a reasonable person could conclude that the conduct created an intimidating, hostile, degrading, or demeaning environment.
Violation of this policy may result in removal from a program, as well as refusal to provide services indefinitely. We place the utmost value on the safety of our participants and employees. Please report any incidents to RMI management.
Age requirements
All participants must be 18 years old at the time of registration.
General Policies
RMI's program schedule and itineraries are subject to change or adjustment based on a number of factors. These include, but are not limited to, route conditions, weather, group strength, terrain, or other environmental factors, and many other factors. RMI has complete discretion to change plans to accommodate any of these or other factors, including but not limited to, increases in program fees, changes to program schedule or itinerary, and changes to guides or staff, as necessary for the proper and safe conduct of the program. Once the program has started, the Lead Guide will decide on any changes to the itinerary, including ending the program early if the continuation of the program may compromise the safety, health, or well-being of the group.
We reserve the right to cancel any program due to inadequate signups, weather, route conditions, or for any other reason. In such a case, we will make every effort to reschedule the Participant on a different program date. If rescheduling is not possible, we will issue the Participant a refund for all program fees paid to RMI, less any non-refundable payments made on behalf of the Participant in preparation of the program, and prior to the cancellation of the program. RMI cannot be responsible for any non-refundable expenses the Participant incurred in preparation for the program (i.e., airline tickets, hotel reservations, rental cars, equipment purchases or rentals, etc.).
Once a program begins, there are no refunds or credits for weather-related cancellations, or for a program that may end early due to weather, route conditions, or any other circumstances that may compromise the health, safety, or well-being of the group. Furthermore, if the Participant decides for any reason not to begin a program, or to discontinue a program at any time, no refunds or credits will be issued. The Participant will be responsible for all additional costs associated with an early departure, including but not limited to, evacuation, transportation, hotel reservations, meals, etc.
The Participant is responsible for any costs incurred due to COVID-19, including but not limited to, any testing fees or costs associated with medical care and/or quarantine such as hotel accommodations, meals, separate transportation, etc.
Land Costs are provided as a package, and refunds or credits will not be issued for any unused costs.
The Participant understands and agrees that RMI assumes no responsibility or liability in connection with any travel and hospitality services provided to the Participant by other companies in connection with the program, including but not limited to, the services provided by airlines, hotels, rental cars, and transportation companies. In addition, RMI is not responsible for any act, error, omission, or any injury, loss, accident, delay, irregularity, or danger by a supplier of travel or hospitality services to the Participant in connection with the RMI program. The Participant will be responsible for all costs associated with any travel delays, missed connections, or missing baggage that requires additional arrangements (separate transportation, hotel accommodations, meals, etc.) to be made on your behalf for you or your baggage to rejoin the program.