Standing on top of the "Roof of Africa" is the best way to witness the sun rise over the African plains. This is the perfect trip for those tight on time, but still want to experience a climb of Kilimanjaro.
KILIMANJARO TREK HIGHLIGHTS
Hike through the jungles and giant heather of the Machame Route, a beautiful and less traveled option to the standard "Coca-Cola Route" of Kilimanjaro.
Climb with an experienced RMI Guide, benefiting from the background, training, and expertise of our guides as you venture to higher altitudes.
RMI's fantastic local mountain staff ensure our team enjoys fresh and clean food, comfortable camps, and climbers have the luxury of carrying only light day packs throughout the climb.
Take advantage of a well planned acclimatization schedule that includes seven days on the mountain, ultimately giving you a better chance of success.
Take part in the legacy of an RMI adventure and see why we continue to set the standard in guiding excellence.
We begin our adventures amongst the tea, coffee, and banana fields on the lower slopes of Mt. Meru and Mt. Kilimanjaro in Arusha, Tanzania. Our climb of Kilimanjaro follows Machame Route, which is also known as the Whiskey Route for its "intoxicating" views of the mountain.
The extraordinary success rate of our chosen route is attributed to the fact we spend a full seven days on the mountain, giving our team the needed time to properly acclimatize on our way to the summit.
The altitude makes our Kilimanjaro climb challenging, but the support of local porters allows our climbers to carry only light packs throughout the trip, allowing us to focus on the climb and appreciate the experience of climbing Kilimanjaro. After returning from the mountain we spend the night in Arusha before return flights home the next day.
THE RMI DIFFERENCE
Rainier Mountaineering, Inc. was established in 1969 and is one of America's oldest and most-trusted guide services. We are the largest guide service on Mt. Rainier and Denali and leaders in guiding climbs and treks around the globe. Our years of leading mountain adventures give us the experience and knowledge to lead the best possible trips. We work hard to live up to our reputation as an industry leader. Our trip preparation before departure takes care of the details for you, from lodging, airport transfers, to permits, so that you can focus on preparing for the climb instead of the distraction that comes with coordinating logistics.
Our Kilimanjaro climbs are led by RMI's foremost U.S. guides, who bring years of climbing experience on not only Kilimanjaro but on mountains all over the world, from the Andes to the Alaska Range to the Himalayas. As you reach higher elevations and test the limits of your experience, the value of an accomplished, highly trained RMI Guide held to our standards and who can effectively communicate with you cannot be understated. Our professional guides often make the difference between safely reaching the summit or not. We have cultivated a close relationship with our local outfitter on Kilimanjaro whose years of organizing Kilimanjaro climbs is evident in the outstanding local staff we climb with. Our relationships there are the key to our trip's success.
RMI's climb of Kilimanjaro redefines the meaning of mountain luxury. With spacious sleeping tents, private toilets, and dining tents complete with tables and chairs that accompany us up the mountain.
We have the very best food and camps on the mountain. Our professional, experienced mountain cooks adhere to strict standards of hygiene while fresh, clean fruits and vegetables complement our excellent menu. Our highly sought after mountain staff has thought of every detail – from the candles at dinner to the hot cup of tea in bed each morning!
RMI is proud to be an International Mountain Explorers Connection's (IMEC) Partner for Responsible Travel. IMEC focuses on improving the working conditions of the porters on Kilimanjaro through its Kilimanjaro Porters Assistance Project (KPAP) in Moshi, Tanzania. RMI Expeditions works to ensure proper outfitting for the Kilimanjaro porters assisting our programs. This includes providing for their food and water, securing care during sickness, helping with the receipt of their wages and tips, and ensuring that loads do not exceed the maximum recommended weights.
SAFETY
Safety has always been RMI's top priority and we strive to create the safest mountain experience possible. RMI's experienced team of guides focus on leading a fun and successful climb without compromising safety. We apply the same standards of safety we bring to Alaska and the Himalayas to our climbs of Kilimanjaro. While Kilimanjaro is a non-technical mountain, we do reach high altitudes on the climb. Our guides are trained, experienced, and certified by rigorous American standards in wilderness and high altitude medicine and Leave No Trace techniques. We have spent considerable time in the mountains and know how to do so safely and comfortably; we don't rush to the top but instead focus on using techniques that allow us to adjust and even excel in the thin air. Comprehensive medical kits, rescue equipment, and radio and satellite communication equipment are carried with the team throughout the climb.
As you prepare for your upcoming adventure please feel free to contact our office and speak directly to one of our experienced guides regarding equipment, conditioning, the route, or any other questions you may have about our programs. We are available Monday thru Friday 8:30 a.m. to 4:00 p.m. at (888) 89-CLIMB or [email protected].
Kilimanjaro Climber Reviews
Print all Trip Details
Print this Page
Travel Consultant
RMI has partnered with Erin Rountree to provide comprehensive travel support. We have been working with Erin for many years. As an independent agent of the Travel Society, she has booked countless miles for adventure travelers across the globe and is extremely knowledgeable about the travel needs of our programs. Please call (208) 788-2870 or send email to [email protected].
Travel Insurance
Travel insurance is required for this trip. Your travel insurance policy should include trip cancellation, trip interruption, trip delay, baggage loss or delay, medical expenses, and evacuation.
Navigating through the different options for travel insurance can be challenging. When purchasing Travel Insurance, here are a few items to consider:
Read the fine print. Travel Insurance will reimburse you when canceling for a covered reason for prepaid, non-refundable trip costs that you insure. However, there are exclusions, so make sure you understand the "covered reasons."
Confirm that your activity is a covered "activity." Not all travel insurance policies will offer coverage for activities such as mountaineering, climbing, skiing, or trekking adventures. Policies can also exclude coverage for activities due to the gear used (crampons, ice axe), for activities that go above certain elevations or for activities in a particular region of the world. If there are exclusions, you may need to add an "Adventure" or "Sports" package to cover your activity.
Verify that your state of residence is allowed with the policy that you are purchasing. Not all insurance companies offer policies in all 50 states.
Contact your travel protection company directly for any questions you have regarding benefits or coverage.
We have partnered with Travelex Insurance and Ripcord Insurance because they offer certain policies specifically designed for adventure travel with coverages for remote areas, and for activities like mountaineering, climbing, skiing, and trekking, without any altitude restrictions.
For your convenience, we offer Travelex Insurance Services, Inc.(CA Agency License #0D10209) travel protection plans to help protect you and your travel investment against the unexpected.
For more information on the available plans visit Travelex Insurance Services or contact Travelex Insurance (800) 228-9792 and reference location number 47-0370.
The product descriptions provided here are only brief summaries. The full coverage terms and details, including limitations and exclusions, are contained in the insurance policy. Travel Insurance is underwritten by Berkshire Hathaway Specialty Insurance Company; NAIC #22276.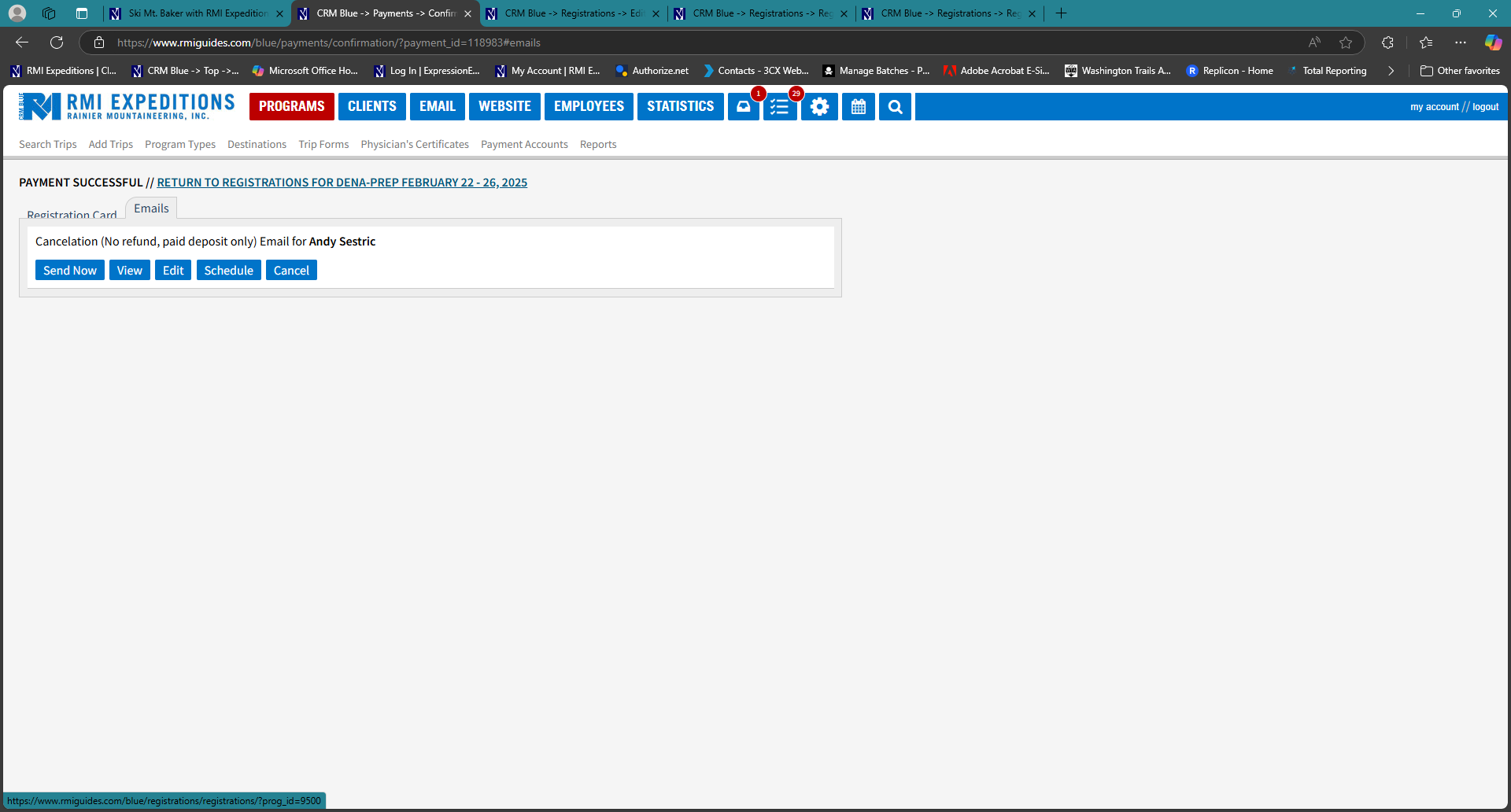 Ripcord Rescue Travel Insurance is travel insurance designed for adventurers, including the best evacuation and rescue services available.
Benefits are tailored for adventurers and include:
Rescue and evacuation from the point of illness or emergency to your home hospital of choice.
Trip cancellation/interruption, primary medical expense coverage, sporting goods, baggage loss, emergency dental, Accidental Death & Dismemberment (AD&D) and more.
Completely integrated one-stop program with a single contact for emergency services to travel assistance and insurance claims.
24/7 access to paramedics, nurses and military veterans.
Security extraction in case of unexpected dangerous and chaotic events.
Ripcord Rescue Travel Insurance is powered by Redpoint Resolutions, a medical and travel security risk company. Their team is comprised of special operations veterans, paramedics, Stanford Medicine affiliated physicians, former intelligence officers, insurance actuaries and global security experts with dozens of years of experience in theaters around the world. The Redpoint network covers the globe, making them uniquely equipped to provide elite rescue travel insurance – in every sense of the word. Whether it's reimbursing you for a cancelled trip, paying your travel medical bills or evacuating you home in an emergency, Ripcord takes the worry out of your travel.
Travel Advisories / Warnings
Please confirm any current travel advisories/warnings as well as entry requirements with the U.S. Department of State.
Getting There
Travel to Tanzania is relatively straightforward. Most people fly to Kilimanjaro International Airport (JRO) in Arusha either directly from Amsterdam or from London with a connecting flight through Nairobi.
The time in Tanzania is ten hours later than in Seattle; seven hours later than New York.
Flights departing Arusha should be booked for 7 p.m. or later on our last day in Africa (Day 11).
Entry Requirements
A valid passport is required when traveling to Tanzania. Your passport must be valid for 6 months beyond the expected date of return. Visas are required for U.S. passport holders traveling to Tanzania.
We suggest making a copy of the first two pages of your passport and keeping them in a separate bag as a backup. A copy should also be left with your emergency contact.
Tanzanian Visa
A Tanzanian visa is required for travel. We recommend that you apply for this visa 3 - 6 months before your trip.You may register for a Tanzanian Visa by completing the online application from the Embassy of Tanzania. Please visit the Tanzania Embassy website for more information.
Airport Arrival
Once you have entered the Arrivals Building,proceed to the Immigration Counter. Claim your checked bags at Baggage Claim and then proceed through Customs. Be sure to keep all your bags together. After you clear customs, your RMI guide will meet you outside.
In-Country Transportation
The provided transportation in Tanzania as stated in the itinerary is via private vehicle.
Immunizations & Travel Medicine
For the most current information on inoculation requirements and recommendations, please refer to the Centers for Diseases Control and Prevention.
Traveler's Health
Travelers may suffer from upset stomachs when in foreign countries. There are some basic rules, however, that can help keep you healthy.
Hygiene: It is important that you wash your hands thoroughly before meals and after using the restroom. If water is not available for washing, we recommend using a hand sanitizer.
Water: The number one rule is: don't drink the water, and that includes shower water and ice! Brush your teeth with purified water rather than tap water. You should check bottled water for a good seal and use a napkin to wipe excess moisture from drinking glasses. Take care with fruit juice, particularly if it has been diluted with water. Carefully clean the tops of bottled beverages before opening.
Food: If it is cooked, boiled or can be peeled, you can usually eat it. Salads and fruits should be washed with purified water or peeled where possible. Be wary of ice cream and shellfish. Always avoid any undercooked meat.
Medical Emergencies
While the small Mt. Meru Regional Hospital is located in Arusha, no Level 1 trauma care exists in Arusha or Moshi. Kilimanjaro and the safari remain remote locations without established medical facilities. Medical emergencies would require transport to a higher level of care in Nairobi, Kenya.
Tanzania Country Facts
The United Republic of Tanzania lies in East Africa at the edge of the Indian Ocean. The spice island of Zanzibar is separated from the mainland by a 22-mile channel. The country's name derives from the names of the two initial states, Tanganyika and Zanzibar, which unified in April 1964 to become Tanzania.
The population of Tanzania is nearly 45 million persons, consisting of numerous tribal and ethnic groups. 44% of the population is age 15 or younger.
The official language of Tanzania is Swahili, but English is widely spoken or understood and is the principal language of commerce.
Tanzania has a spectacular landscape including islands, coastal plains, the inland plateau and the highlands. The Great Rift Valley that runs from north east of Africa through central Tanzania adds scenic beauty to the country. The country has the largest concentration of wild animals and is home to numerous famous national parks and game reserves.
TANZANIA PLASTIC BAG BAN
As of June 1, 2019, all plastic bags, regardless of their thickness are prohibited to bring to Tanzania. Visitors to Tanzania are advised to avoid carrying plastic shopping bags, storage bags, or garbage bags in their suitcase and hand luggage to Tanzania.
Plastic bags known as "ziploc bags" that are specifically used to carry toiletries are permitted as they are expected to remain in the permanent possession of visitors and are not expected to be disposed in the country.
Weather
Tanzania enjoys a warm equatorial climate. Though Kilimanjaro is relatively dry and can be climbed year round, the main climbing seasons are during the months of January-February and June-September. These dates take advantage of both the best weather on Kilimanjaro as well as prime game-viewing. The weather is usually sunny and warm at the lower elevations, but can be quite cool in the evenings.
The two rainy seasons on Kilimanjaro are during the months of April-June and October-December. During the rainy season temperatures are colder and the trails turn muddy.
Cultural Etiquette
Although it is not expected that we dress formally, we should dress modestly. Casual and comfortable clothing and shoes are suggested. Showing expensive cameras, watches, jewelry, etc. is considered unseemly and may attract unwanted attention.
On occasion, you will be approached by children for some little gift. Some ask directly for money. These children can be quite persistent. To keep from being hassled, a polite but firm "No, thank you" is generally sufficient.
It is expected that you engage in some degree of bargaining for market or street purchases. This is fun, and should be taken lightly.
Ask for permission before photographing individuals, particularly indigenous people. Most of the locals will gladly pose for a photo in exchange for a small gift. If in doubt, either ask or refrain. Don't photograph any government or military property or persons; this includes the airport.
Electricity
Since the electricity in Africa is not the same as in the United States, voltage converters and plug adapters are required in order to use U.S. appliances.
Money
The official currency of Tanzania is the Tanzanian shilling (TSh). Check a financial newspaper or www.xe.com for the current exchange rate prior to departure.
U.S. Dollars are accepted nearly everywhere. It is best to use crisp, clean bills printed in 2006 or later. We suggest bringing $700 total for personal spending money including restaurant meals, drinks, pocket money, and the Support Staff Tip Pool.
We recommend that you have some small denominations of cash with you for your arrival at the airport, shopping at local markets, paying for drinks, visiting a Maasai Village, etc. You should change to TSh only as much money as you think you may spend (i.e., carry cash of small denominations) as local currencies cannot be removed from the country or reconverted.
Cash machines, by far the best way to get cash in country, are readily available in Arusha.
Everyone has a preferred way to carry money. Some use money belts, others have hidden pockets. Whatever you do, be aware of pickpockets in any area which caters to tourists.
Tipping
Here are some tipping guidelines for your trip.
Support Staff Tip Pool: We recommend that each climber contribute $330 to the Tip Pool. This is collected at the beginning of the trip and will cover group tips for all our support and mountain staff throughout the program. Tips are expected and considered part of their wage. We follow the tipping requirements as outlined by the Kilimanjaro Porters Assistance Program (KPAP).
RMI Guides: Our guides work hard to ensure your well-being and success on the mountain. If you have a positive experience, gratuities are an excellent way to show your appreciation. Amounts are at your discretion and should be based on your level of enjoyment. Tips for excellent service normally average 10 – 15% of the cost of the program. If you would rather not bring the guide gratuity with you on the trip, you can send a check or call the RMI office to pay with a credit card upon your return.
Resources
There are a number of books on travel health including: Staying Healthy in Asia, Africa and Latin America by Dirk Schroeder. Lonely Planet, Let's Go, Fodor's and Frommers are all good travel guides. Information and updates can be found on the website for the U.S. Department of State Bureau of Consular Affairs, which provides medical information for travelers as well as the consular information.
Alexander Stewart, Kilimanjaro: A Complete Trekker's Guide (A Cicerone Guide). Cicerone Press, 2004.
This is a beautifully illustrated, useful and packable guide.
Print all Trip Details
Print this Page
Qualifications
This trip is open to all individuals in excellent physical condition and is a great first trip to altitudes above 15,000'. No previous mountaineering experience is required.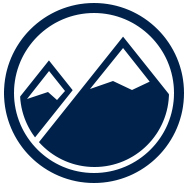 Get In The Best Shape Of Your Life And Then Go Climb A Mountain
Physical Fitness Training
Mountaineering requires a high degree of physical stamina and mental toughness. Even for the healthiest and fittest individuals, climbing mountains qualifies as an extremely challenging endeavor.
Start immediately. Start a rigorous fitness and training program now with the goal of arriving in top physical condition and confident in your skills.
Be intentional. Focus on gaining the necessary strength, stamina and skills to meet the physical and technical demands of the climb.
Be sport-specific. The best fitness and training program mimics the physical and technical demands of your climbing objective. The closer you get to your program date, the more your training should resemble the climbing.
For Kilimanjaro, you are preparing for:
Hiking and trekking with a 15-20 lb load
A 12+ hour summit day
Using core strength and flexibility to navigate uneven terrain
Nothing ensures a personally successful adventure like your level of fitness and training. Bottom line: Plan on being in the best shape of your life and ready for a very challenging adventure!
Please refer to our Resources for Mountaineering Fitness and Training for detailed fitness and training information.
Acclimatization
The key to climbing high is proper acclimatization. Our program follows a calculated ascent profile which allows time for your body to adjust to the altitude.
Excellent physical conditioning significantly increases your ability to acclimatize as you ascend. Climbers in excellent physical condition simply have more energy to commit to the acclimatization process throughout the days and nights of the ascent, allowing their bodies to adjust to the altitude more easily.
Finally, physical performance and acclimatization are also related to how well you have taken care of yourself throughout the hours, days and weeks prior to summit day. Arriving healthy and well-rested, maintaining proper hydration and caloric intake, and protecting against unnecessary heat loss (staying warm) are all key factors in an individual's success on an expedition such as this.
Print all Trip Details
Print this Page
Equipment List
---
Provided Equipment
RMI provides the following equipment for your program: sleeping tents, dining tent, stoves, group cooking equipment, fuel, tables, chairs, and private biological toilet at each camp.
Every guide on your climb will carry rescue equipment and a first aid kit. Each climb has two-way radios and a satellite phone for emergency contact.
Print all Trip Details
Print this Page
MEALS
On Kilimanjaro you will need mountain snacks for 5 days. All of your mountain snack items should weigh 2 - 3 lb.
Breakfast, lunch, and dinner meals on the mountain are included. As indicated in our Trip Itinerary, all meals are included beginning with dinner on Day 2 through dinner on Day 4.
While on the mountain, drinking water will be provided. You are responsible for your own bottled water and drinks when not on the mountain (at hotels, restaurants and while traveling).
MOUNTAIN SNACKS
Mountain snacks are eaten during short breaks throughout the day. We continually snack to keep our energy levels up while we climb - lunch begins just after breakfast and ends just before dinner! Avoid packing any items that require preparation or hot water.
The importance of having foods that are genuinely enjoyed cannot be overstated. Eating properly is the key to maintaining strength while in the mountains. In order to combat the loss of appetite at altitude we aim to have a variety of foods that stimulate the whole palate, from sweet to sour to salty.
Recommended mountain snack items: candy bars, energy bars, GORP mixes, dried fruit, nuts, cookies, hard candies (Jolly Ranchers, toffees, Life Savers), gummy bears, sour candies (Sweet Tarts), and drink mixes (Gatorade/Kool-Aid).
We may have the opportunity to purchase additional food in Tanzania; we recommend you take what you need and only supplement with local food if necessary.
Print all Trip Details
Print this Page
Payments
Deposit Payments: A non-refundable deposit payment of $1,500 per person secures your reservation.
Deposit payments may be made via MasterCard, Visa, American Express*, e-check/ACH, or check from a U.S. bank.
Balance Payments: The balance payment is due 120 days before the start of your program.
Balance payments may be made via MasterCard, Visa, American Express*, e-check/ACH, check from a U.S. bank or wire transfer.**

**Wire transfers must cover all fees charged by your bank. The amount of the incoming wire to our bank must equal the balance payment amount.

A payment reminder is emailed approximately three weeks before your payment due date. If your balance payment is not received 120 days before the start of your program, your reservation will be canceled, and all program fees forfeited.
Payment in full is required when registering for a program within 120 days of the departure date.
*There is a 3% surcharge on all credit/debit card transactions. Credit/debit cards are not accepted for payments of $10,000 or more.
Cancellation
The $1,500 per person deposit is non-refundable and non-transferable.
All cancellations require written notification. Once the RMI Office receives your written notification of cancellation, the following apply:

If you cancel 120 or more days before the start of your program, the $1,500 per person deposit will not be refunded.
If you cancel less than 120 days before the start of your program, no refunds will be issued.
Due to the time-sensitive nature of these programs, and the amount of preparation time required for this program, we strictly adhere to our policy and cannot make exceptions for any reason.
Cancellation Insurance
We require that everyone purchase travel insurance. Please see our Travel Tab for details.
LANDCOST
INCLUDED
RMI Leadership
Hotel accommodations as indicated in the itinerary, based on double occupancy*
All park entrance fees
African guides, cooks and porters
All group transportation in country
All group cooking, climbing and camping equipment
NOT INCLUDED
International airfare
Travel insurance, medical evacuation insurance and security evacuation insurance
Passport and visa fees
Excess baggage fees & Departure taxes
Meals not included in the itinerary
Bottled water and personal drinks
Support Staff Tip Pool (we suggest $330 per person)
Customary guide gratuities
Additional room charges including laundry service and other personal expenses
Hotel accommodations not indicated in the itinerary
Medical, hospitalization and evacuation costs (by any means)
* Accommodations are based on double occupancy. A Single Supplement Fee will be charged to those occupying single accommodations by choice or circumstance.
Rainier Mountaineering, Inc. reserves the right to modify the land cost of a trip at any time before departure.
Risk Management
Please clearly understand that mountaineering is inherently hazardous. Managing risk is RMI's number one priority. Our guides manage significant hazards inherent in mountaineering, but they cannot eliminate them. Objective hazards include rockfall, icefall, avalanches, slides or falls by individuals and rope teams on steeper slopes, weather-related problems including cold, heat, high winds, and other unnamed dangers that can occur while climbing.
You are choosing to engage in an activity in which guided and non-guided climbers have been injured or killed. While those accidents are indeed infrequent, they may occur at any time and be out of our control. We ask that participants acknowledge the risk and hazards of mountaineering and make their own choices about whether or not to engage in this activity.
PARTICIPANT Responsibilities
Mountaineering is both an individual challenge and a team endeavor. Each Participant is required to share in the responsibility of the safety and success of the team. For this reason, we ask that each Participant:
Possess the necessary physical and mental fitness required for this program.
Be responsible for knowing all pre-departure information.
Provide a signed Physician's Certificate stating that the Participant is medically qualified to join this program.
Update the RMI Office if there are any changes to your health or medical information before departure.
Be properly attired and equipped as outlined in the Equipment List.
Act in a considerate manner toward all team members and show respect for local customs, values, and traditions in the areas we travel.
Help minimize our impact on the environment and follow appropriate Leave No Trace practices.
Describe yourself, honestly and accurately, in terms of fitness, health, skills, abilities, and your equipment to your guide staff.
Communicate with your guide staff on the mountain if there are any changes in your medications or health.
Adhere to the advice of your guide staff.
Continue to self-assess throughout the program, measuring your fitness, health, skills, and abilities against the demands required of the program.
RMI reserves the right to dismiss the Participant from a program or to send the Participant to a lower altitude at any time if the RMI Guide Staff determines, in its sole discretion, that the Participant is not physically, technically, or psychologically prepared for, or capable of participating in the program, or for any other reason that may compromise the safety, health or well-being of the Participant or the entire group. If this decision is made, the Participant will not receive any refunds or credits and will be financially responsible for any additional costs associated with an early departure, including but not limited to, evacuation, transportation, hotel reservationss, meals, etc.
Zero Tolerance Harassment Policy
Rainier Mountaineering, Inc. (RMI) does not tolerate harassment or mistreatment of our participants or employees. Inappropriate conduct under this policy may include conduct that creates a disrespectful, intimidating, hostile, degrading, humiliating, or offensive environment for a participant or employee. Engaging in such conduct is a violation of this policy.
RMI may consider conduct to be in violation of the policy even if it falls short of unlawful harassment under applicable law. When determining whether conduct violates this policy, we will consider whether a reasonable person could conclude that the conduct created an intimidating, hostile, degrading, or demeaning environment.
Violation of this policy may result in removal from a program, as well as refusal to provide services indefinitely. We place the utmost value on the safety of our participants and employees. Please report any incidents to RMI management.
Age requirements
All participants must be 18 years old at the time of registration.
Summit Attempt
RMI cannot guarantee that you will reach the summit. Weather, route conditions, your own abilities, or the abilities of other climbers may create circumstances that make an ascent unsafe, and you or your entire group may have to turnaround without reaching the summit.
Failure to reach the summit due to a person's own lack of fitness or to any of the events associated with mountaineering (such as weather, route conditions, avalanche hazard, team dynamics, etc.), are not Rainier Mountaineering, Inc.'s responsibility and will not result in a refund, credit, or reschedule.
General Policies
RMI's program schedule and itineraries are subject to change or adjustment based on a number of factors. These include, but are not limited to, route conditions, weather, group strength, terrain, or other environmental factors, and many other factors. RMI has complete discretion to change plans to accommodate any of these or other factors, including but not limited to increases in program fees, changes to program schedule or itinerary, and changes to guides or staff, as necessary for the proper and safe conduct of the program. Once the program has started, the Lead Guide will decide on any changes to the itinerary, including ending the program early if the continuation of the program may compromise the safety, health, or well-being of the group.
We reserve the right to cancel any program due to inadequate signups, weather, route conditions, or for any other reason. In such a case, we will make every effort to reschedule the Participant on a different program date. If rescheduling is not possible, we will issue the Participant a refund for all program fees paid to RMI, less any non-refundable payments made on behalf of the Participant to secure any of the included land costs provided for this program, including but not limited to, hotel accommodations, transportation, transfers, tours, group equipment and food, permits, and local outfitter services, prior to the cancellation of the program. Additionally, RMI cannot be responsible for any non-refundable expenses the Participant incurred in preparation for the program (i.e., airline tickets, hotel reservations, rental cars, equipment purchases or rentals, etc.).
Once a program begins, there are no refunds or credits for weather-related cancellations or for a program that may end early due to weather, route conditions, or any other circumstances that may compromise the health, safety, or well-being of the group. Furthermore, if the Participant decides for any reason not to begin a program or to discontinue a program at any time, no refunds or credits will be issued. The Participant will be responsible for all additional costs associated with an early departure, including but not limited to evacuation, transportation, hotel reservations, meals, etc.
The Participant is responsible for any costs due to COVID-19, including but not limited to, any testing fees to enter another country, tests required to return to the US, and/or costs associated with medical care and/or quarantine such as hotel accommodations, meals, separate transportation, etc.
Land Costs are provided as a package, and refunds or credits will not be issued for any unused meals, accommodations, group transportation, or other unused costs. Accommodations are based on double occupancy. A Single Supplement Fee will be charged to those Participants occupying single accommodations either by choice or circumstance. If you are willing to share a room, we will make every effort to pair you with another same-gender team member. We will match willing same-gender team members based on the order of registration date. If we are unable to match you with another same-gender team member, a single supplement fee will be charged. The availability of single accommodations is limited in most of the hotels where we stay, and single accommodations are not available while in the mountains.
The Participant understands and agrees that RMI assumes no responsibility or liability in connection with any travel and hospitality services provided to the Participant by other companies in connection with the program, including but not limited to, the services provided by airlines, hotels, rental cars, and transportation companies and that RMI is not responsible for any act, error, omission, or any injury, loss, accident, delay, irregularity, or danger by a supplier of travel or hospitality services to the Participant in connection with the RMI program. The Participant will be responsible for all costs associated with any travel delays, missed connections, or missing baggage that requires additional arrangements (separate transportation, hotel accommodations, meals, etc.) to be made on your behalf for you or your baggage to rejoin the program.
We reserve the right to cancel any program due to inadequate signups, weather or route conditions, or other environmental factors, government instability, unpredictable social, political or military conditions in countries that we travel. In such a case, you will receive a full refund of program fees paid to RMI, less any non-refundable payments that have been paid to our outfitters prior to the cancellation of the trip. When a trip is cancelled, RMI cannot be responsible for any additional expenses incurred in preparing for the program (i.e., airline tickets, equipment purchase or rental, hotel reservations).
The Participant understands and agrees that RMI assumes no responsibility or liability in connection with any travel and hospitality service provided to the Participant by others in connection with the trip, including but not limited to the services provided by airlines, hotels, and motor vehicle operators, and that RMI is not responsible for any act, error, omission, or any injury, loss, accident, delay, irregularity, or danger by a supplier of travel or hospitality services to the Participant in connection with the RMI program.
Print all Trip Details
Print this Page
What is a day on the trek like?
A typical day on the trail begins around 7:00 am when we meet for breakfast in our dining tent. We begin trekking shortly thereafter and walk for between 4 - 7 hours. The trail is not a difficult hike but the altitude does make it a physical challenge. Depending on the length of the day's hike, we either stop for lunch along the trail or continue to camp and have lunch there.
After reaching our camp for the day (normally by early afternoon) we have the afternoon to rest, relax, or read a book, before meeting for dinner. There is plenty of down time - an important part of the acclimatization process - during the trek. Be sure to bring along a good book or a deck of cards!
How much weight am I carrying in my pack?
Backpacks on the trail should weigh approximately 15 to 20 lb. as we only carry the day's snacks, water, and a few extra layers in case of rain or cold temperatures. Porters assist us on the trek, carrying all of our sleeping gear, extra clothing, and equipment. Our porters are always available to help lighten your load if your backpack is proving a hindrance while on the trail.
What is the pace like?
Our goal is to get everyone through the day while having an enjoyable time! While the actual distances are relatively short, the altitudes to which we travel are very high and the days are still challenging. Overall, our guides set a reasonable pace - at the appropriate speed to cover the distance we need that day without going too quickly or too slowly.
What is the food like on the mountain?
Please see our Food details for an example of meals while on the mountain.
Is the water okay to drink?
We do not recommend drinking tap water in Tanzania. Bottled water is readily available at the hotel and at safari lodges. On the mountain, we provide our teams with boiled water that is safe to drink. Personal water filters or water treatment tablets are not needed.
What are the camps like?
We take the necessary time to establish nice camps that are surprisingly comfortable considering that we are on a mountain! We provide three-person tents for every two climbers. Our private toilets are small chemical toilets used exclusively by our group and enclosed in small tent to offer plenty of privacy. The cooking is done in a separate kitchen tent and our dining tent, with tables and chairs, is a nice to place to hang out and escape from the sun in the afternoon before the team sits down together to dine around the table.
What are the toilets like?
At camps we provide private chemical toilets that are used only by our team. On the trail there are occasional simple "latrine style" toilets but most of the time there are no established toilets between camps.
How will I be able to stay connected with those at home?
We suggest bringing a smart phone or a WIFI-enabled device and using it where WIFI and internet services are available, as in Arusha and at the safari lodges. Along the route, however, Wifi access is not available. Cell service is widely available across most of Tanzania.
Should I bring a cell phone or a satellite phone?
Sure, cell phone coverage exists on the majority of the climb; however, coverage is not always available depending on terrain and signal strength. Check with your cell phone carrier to see if they offer international coverage in Tanzania and make sure you have the appropriate international plans and understand the associated rates.
RMI carries a satellite phone with the group through the entire trip for emergency use.
Do iPhones function well at high altitude?
Yes. However the cold can impact the battery life making it necessary for it to be charged a few times on the trip (via a personal solar charger).
Is a Kindle or Nook practical on this trip?
Yes, but if you wish to take it up on the mountain you will certainly need to recharge it once in a while using a personal solar charger. We recommend downloading all of your desired books before arriving in Tanzania.
What is summit day like?
The ascent above our high camp follows a rocky climber's trail to Stella Point on Kilimanjaro's crater rim, and then follows the crater rim around to the high point of Uhuru Peak at 19,340'. After our ascent, we drop to approximately 10,000' to Mweka Camp in order to get our bodies back into lower altitudes and thicker air! While the ascent and descent could technically-speaking be considered trekking, the high altitudes and lengthy day make it a challenging endeavor.
Do I need technical climbing gear like an ice axe or crampons? What if it snows?
No, you do not need technical climbing gear to climb our route up Kilimanjaro. New snowfall, while not uncommon, is typically a trace amount (1-2") and often melts in the midday sun. Sturdy hiking boots provide enough traction and insulation to climb in the snow.
Do I need a yellow fever vaccine to enter Tanzania?
No, you do not need a yellow fever vaccine to enter Tanzania if coming from the United States. However, Tanzania Immigration Officials may request proof of the vaccine if you are traveling from a country with risk of yellow fever from other places. See the CDC website for more information.