Located only 660 nautical miles from the South Pole, Vinson Massif (16,067') is the highest peak in Antarctica and one of the renowned "Seven Summits."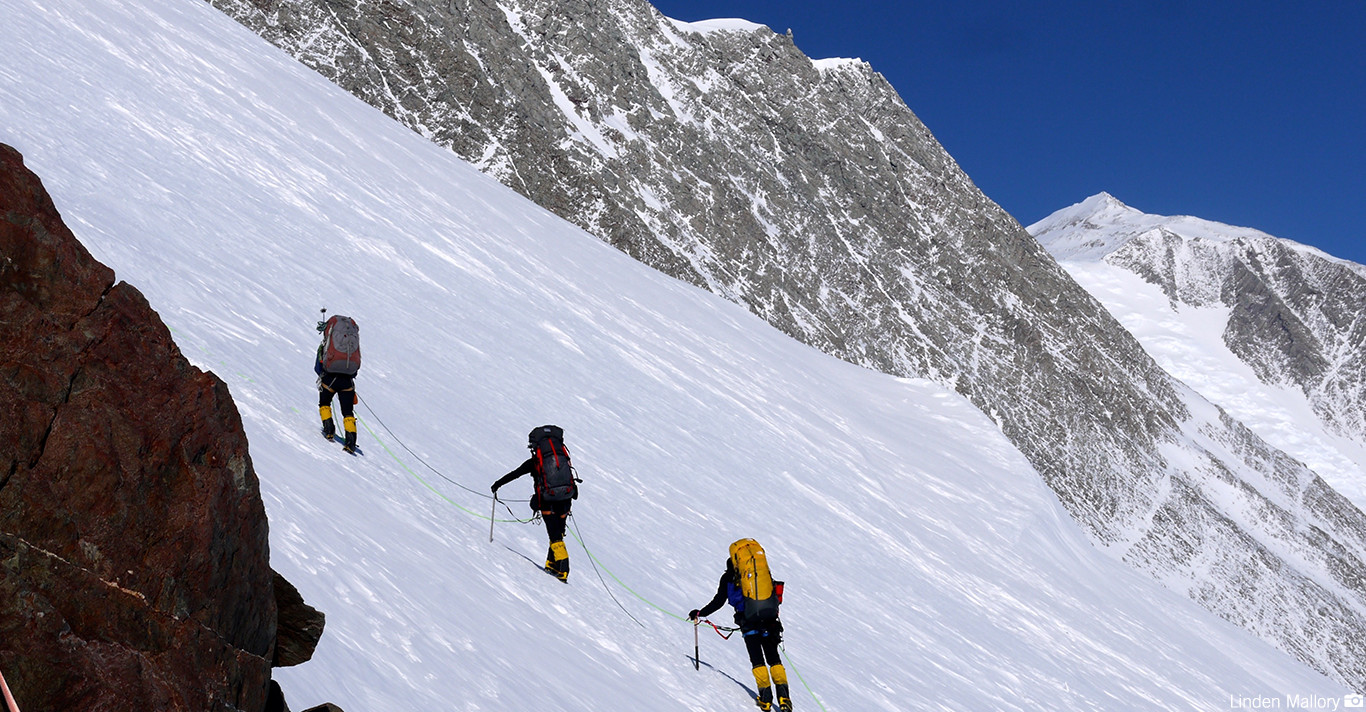 EXPEDITION HIGHLIGHTS
Scale the "top of the bottom of the world" - the highest mountain in Antarctica and one of the most remote mountains on earth.
Fly across the Drake Passage and over the sprawling icy interior of Antarctica to reach Vinson Base Camp.
Climb Vinson with Dave Hahn, the most experienced and widely regarded Vinson guide in the world.
Improve your chances of reaching the summit with an itinerary that includes proper acclimatization and the flexibility to accommodate for the uncertainties of Antarctica's weather.
Benefit from RMI's excellent organization, support, and carefully planned and outfitted Vinson expedition: all the small advantages that add up to a more enjoyable experience.
Take part in an RMI adventure to Antarctica and see why we continue to set the standard in guiding excellence.
Climbed for the first time in 1966, Vinson still sees very few visitors and remains a pristine and majestic peak. To reach this remote area of the world, we fly from Punta Arenas, Chile and land on the blue ice runway of Union Glacier. A short flight then brings us to Vinson Base Camp at the foot of the Branscomb Glacier in the Ellsworth Mountains. From here we ascend the Branscomb Glacier and climb the headwall on Vinson, setting up two camps along the way. Summit Day is one of the most spectacular of any big climb in the world: as we ascend from our High Camp (12,400') the views of the immense ice sheets which surround the Massif gradually come into view, the final steep push up the summit ridge is exhilarating but not technically difficult, and standing atop this remote summit a climber looks for miles in all directions onto a landscape virtually untouched by humans.
THE RMI DIFFERENCE
When your goal is the highest peak on the Antarctic continent, experience matters. Rainier Mountaineering, Inc. was established in 1969 and is one of America's oldest and most-trusted guide services. We are the largest guide service on Mt. Rainier and Denali and leaders in guiding climbs and treks around the globe. Our years of leading mountain adventures give us the experience and knowledge to create the best possible trips and we work hard to live up to our reputation as an industry leader. Nowhere is this more important than for an expedition to Vinson where the remote and inhospitable landscape necessitate that all the finer points are addressed. Our trip preparation before departure and when you return takes care of the details for you, from hotels to airport transfers, so that you can focus on preparing for the climb instead of the distraction that comes with coordinating logistics.
Our Vinson Massif expeditions are led by Dave Hahn and RMI's foremost U.S. guides. Dave holds the world record for Vinson Massif - he has reached the summit an impressive 37 times.
Dave Hahn and RMI's guides bring years of climbing experience on not only Vinson but on mountains all over the world, from the Andes to the Alaska Range to the Himalayas. As you reach higher elevations and test the limits of your experience, the value of an accomplished, highly trained RMI Guide held to our standards cannot be understated.
SAFETY
Safety has always been RMI's top priority and we strive to create the safest mountain experience possible. RMI's experienced team of guides focus on leading a fun and successful climb of Vinson without compromising safety. We apply the same standards of safety we bring to Alaska and the Himalayas to our climbs of Vinson. Careful planning, precise ascent profiles, flexibility in our itinerary, and diligent attention are taken as we venture to high altitudes. Additional resources are stationed at Base Camp and comprehensive medical kits, rescue equipment, and radio and satellite communication equipment are carried with the team throughout the climb.
As you prepare for your upcoming adventure please feel free to contact our office and speak directly to one of our experienced guides regarding equipment, conditioning, the route, or any other questions you may have about our programs. We are available Monday thru Friday 8:30 a.m. to 4:00 p.m. at (888) 89-CLIMB or [email protected].
Print all Trip Details
Print this Page
Travel Consultant
CTT Destinations Travel Coordinator Pirjo DeHart has served climbers and adventurers for over 25 years. Specializing in small corporate and adventure travel, she works to assure your trip is stress free by taking care of the practical travel details. Each trip is handled with the utmost attention to detail so that you may focus on your adventure. You can contact Pirjo by phone at (425) 831-0367 or email: [email protected].
Travel Insurance
Travel insurance is required for this trip with a medical evacuation policy with minimum coverage of $500,000. Your travel insurance policy should include trip cancellation, trip interruption, trip delay, baggage loss or delay, medical expenses, and evacuation.
Navigating through the different options for travel insurance can be challenging. When purchasing Travel Insurance, here are a few items to consider:
Read the fine print. Travel Insurance will reimburse you when canceling for a covered reason for prepaid, non-refundable trip costs that you insure. However, there are exclusions, so make sure you understand the "covered reasons."
Confirm that your activity is a covered "activity." Not all travel insurance policies will offer coverage for activities such as mountaineering, climbing, skiing, or trekking adventures. Policies can also exclude coverage for activities due to the gear used (crampons, ice axe), for activities that go above certain elevations or for activities in a particular region of the world. If there are exclusions, you may need to add an "Adventure" or "Sports" package to cover your activity.
Verify that your state of residence is allowed with the policy that you are purchasing. Not all insurance companies offer policies in all 50 states.
Contact your travel protection company directly for any questions you have regarding benefits or coverage.
We have partnered with Travelex Insurance because they offer certain policies specifically designed for adventure travel with coverages for remote areas, and for activities like mountaineering, climbing, skiing, and trekking, without any altitude restrictions.
For your convenience, we offer Travelex Insurance Services, Inc.(CA Agency License #0D10209) travel protection plans to help protect you and your travel investment against the unexpected.
For more information on the available plans visit Travelex Insurance Services or contact Travelex Insurance (800) 228-9792 and reference location number 47-0370.
The product descriptions provided here are only brief summaries. The full coverage terms and details, including limitations and exclusions, are contained in the insurance policy. Travel Insurance is underwritten by Berkshire Hathaway Specialty Insurance Company; NAIC #22276.
Travel Advisories / Warnings
Please confirm any current travel advisories/warnings as well as entry requirements with the U.S. Department of State.
Getting There
Climbers flying from the U.S. usually fly via Santiago, Chile and then onward to Punta Arenas, Chile (PUQ). The 5-hour flight to Antarctica is aboard a Russian Ilyushin Il-76 cargo plane which lands on a blue ice runway at Union Glacier. From Union Glacier we board a Twin Otter on skis for the one-hour flight to Vinson Base Camp. The logistical support needed to get climbers and their gear into position on Mt. Vinson is extraordinary.
Entry Information
A valid passport is required for your travels. Your passport must be valid for 6 months beyond the expected return date.
We suggest making a copy of the first two pages of your passport and keeping them in a separate bag as a backup. A copy should also be left with your emergency contact.
If you are traveling under a non-U.S. passport, please check your country's specific requirements with the Chilean Embassy.
Biosecurity
The Antarctic Treaty System that governs the continent dictates strict environmental protection practices and biosecurity guidelines exist for travel to Antarctica in order to prevent any alien species or diseases from accidentally being transported onto the continent. Before packing your bags, please clean and carefully inspect your gear to make sure that it is completely free of any soil, plant, or other organic material. Equipment will be checked again in Punta Arenas prior to departure. You will be provided with a "Biosecurity and Equipment Cleaning" document for further information.
Arranging Flights to and from Punta Arenas
Please arrive in Punta Arenas on Day 2 of the itinerary.
Airfare should be booked to depart Punta Arenas two weeks after the scheduled trip end. When you return to Punta Arenas, you can reschedule your return flight at the ticket counter or over the phone. Depending on the airline, a change of date penalty is usually charged at this time. We have found scheduling a future date works better than an open-ended ticket or missing an early return date.
Please make sure that you purchase a fully flexible airline ticket that allows for changes. Discount fare, air miles or frequent flier points are typically heavily restricted and with limited space availability and so can be the cause for many unwanted headaches at the end of the trip. Due to the extremely unpredictable weather the chances are very high that you will not fly on your regularly scheduled return flights, thus having flexibility is extremely important.
Here are some considerations when making your flight arrangements:
We are traveling during the region's high season, so seats to Punta Arenas can be limited and expensive.
In general, the cheaper your ticket, the more difficult and/or expensive it is to make changes on short notice. Some fares do not even permit you to fly stand-by.
Change fees can be expensive and payment is required at the time of change.
The RMI Office is available to help facilitate in re-booking the return flights if needed. When the group leaves Union Glacier, you can call our office and we can contact your travel agent to start the process of re-booking for you. If you would like us to change your ticket, we will need all your ticket and passenger information. If it is not a fully flexible ticket, then we will also need a credit card number and maximum amount we are allowed to charge for making the change.
Once you have confirmed your flights please forward your itinerary, flight details, confirmation number and/or ticket number to the RMI Office.
Airport Arrival
Upon arrival in Punta Arenas, take a taxi from the airport to our hotel, the Hotel Diego de Almagro.
Luggage for Flights to Union Glacier
All luggage must comply with international air transport regulations. White gas, fuels or other hazardous substances must not be carried on flights to Antarctica. No sharp objects (e.g., multi-tools, Swiss Army knives) should be carried in hand luggage. All cargo hold luggage and hand luggage will be screened by airport security personnel.
We have a baggage allowance of 50 lbs of personal gear for each team member. This includes all hold luggage but does not include the clothing that you will be wearing on the flight to Union Glacier. If the total weight of your personal gear is more than 50 lbs, you will be charged $30 per pound for any overages. The excess baggage fee must be paid in cash (no credit cards are accepted) prior to departure for Union Glacier. No individual bag can weigh more than 66 lbs (30kg). No exceptions.
In preparation for weighing and collection, your luggage should be separated into 4 categories:
Clothing worn on flight to Antarctica: This will remain with you until your flight and should include various under-layers as well as your parka, rain pants, Antarctic boots, gloves, hat, goggles or sunglasses.
Hand Luggage: Includes items you carry aboard in a reasonable sized daypack or on your person. Hand luggage includes your passport and other items that you want to keep with you until flight day or to have handy during the flight: all medications, cameras, sunscreen, and money. You MUST have your passport in your hand luggage. No sharp objects are allowed.
Hold Luggage: Personal food, extra clothing and personal equipment for use in Antarctica, including knives and sharp objects. Hold luggage will be loaded the day prior to the flight and will remain in the hold of the plane until weather conditions permit us to fly to Union Glacier. Please tag your bags with traveler name, program code, and RMI. You will not have access to these items before or during the flight. Since weather delays are the norm, do not put anything in your hold luggage that you might need during your stay in Punta Arenas, including medications, perishable foods, passport, credit cards or cash.
Left Luggage: City clothes and any other items you want to leave in Punta Arenas. These should be left at your hotel. Please make sure to tag all left luggage with both your name, as well as "RAAL" in case ALE needs to retrieve our luggage for us upon return from Antarctica. Please make sure you have an accurate description of the number and type of bags you have left in the hotel. This will allow ALE to move your bags to an alternate hotel if required on your return to Punta Arenas. Do not leave valuables in your left luggage.
When preparing your luggage for weighing keep in mind:
Your hold luggage will be weighed and collected from you the afternoon prior to your flight and you will not see it again until you arrive at Union Glacier.
You will pre-weigh hand luggage at the same time to ascertain its approximate weight and size and your group's total luggage weight.
Your maximum personal baggage weight is 50 lbs. Weight above that limit will be subject to a $30 per pound charge –pack efficiently!
Immunizations & Travel Medicine
No immunizations are required for traveling in Chile, however, there are several recommendations. For the most current information on inoculation requirements and recommendations, please refer to the Centers for Diseases Control and Prevention.
Traveler's Health
Travelers may suffer from upset stomachs when in foreign countries. There are some basic rules, however, that can help keep you healthy.
Hygiene: It is important that you wash your hands thoroughly before meals and after using the restroom. If water is not available for washing, we recommend using a hand sanitizer.
Water: The number one rule is: don't drink the water, and that includes shower water and ice! Brush your teeth with purified water rather than tap water. You should check bottled water for a good seal and use a napkin to wipe excess moisture from drinking glasses. Take care with fruit juice, particularly if it has been diluted with water. Carefully clean the tops of bottled beverages before opening.
Food: If it is cooked, boiled or can be peeled, you can usually eat it. Salads and fruits should be washed with purified water or peeled where possible. Be wary of ice cream and shellfish. Always avoid any undercooked meat.
Medical Emergencies
Union Glacier Camp has a basic clinic where excellent care for minor illnesses and injuries is readily available. The clinic is staffed by a doctor and medic who specialize in emergency and remote medicine.
At Vinson Base Camp, a Base Camp Manager is available to coordinate an emergency response in the event of an accident on the mountain.
In the event of more serious illnesses or injuries, evacuation to Punta Arenas, Chile, would be required.
Antarctica Facts
Antarctica is the coldest, windiest, driest continent on the planet. In the winter, the lowest recorded temperatures (without wind chill!) have reached -89°C (-129°F). The continent averages 2.4 km in height (1.5 miles) above sea level, making it 1.5 km (almost a mile) higher than the global average land height! Each year the South Pole receives less than an inch of water ... in the form of snow, of course. This amount of precipitation is similar to that of another desert, the Sahara.
Vinson Massif, at 78°35'S, 85°25'W is 21km (13 miles) long and 13km (8 miles) wide, is the highest peak in Antarctica. It lies on the southern part of the main ridge of the Sentinel Range. It was named for Carl G. Vinson, a Georgia congressman and a major force in 20th century U.S. Antarctic exploration. Discovered in 1957 after being sighted by U.S. Navy aircraft, it was first climbed in December 1966 by a combined group from the American Alpine Club and the National Science Foundation.
Weather
Vinson's weather is generally controlled by the polar ice cap's high-pressure system, creating predominantly stable conditions, though high winds and snowfall are possible. Annual snowfall on Vinson is low, but high winds can cause accumulations and low visibility conditions. During the Antarctic summer (November through January), there are 24 hours of daylight. The average temperature during these months is −20°F.
For current conditions in Punta Arenas, Chile, check Weather Underground or Yr.no.
For current conditions at Union Glacier, Antarctica, check Yr.no.
Electricity
Electricity in Chile is 220 Volts and 50 Hertz. Carry a universal convertor and plug adaptor travel kit.
There are limited charging facilities provided by ALE at Union Glacier. To access them you will need a 12V DC-DC charger for your device that is capable of plugging into a cigarette lighter socket. There are no charging capabilities available on Vinson and each climber is responsible for bringing their own necessary power supplies.
Money
The currency in Chile is the Chilean Peso. Check a financial newspaper or www.xe.com for the current exchange rate prior to departure.
We suggest bringing $700 - $1,000 total for personal spending money including restaurant meals, drinks, and pocket money, and the Support Staff Tip Pool.
Credit cards are accepted in some stores, restaurants, and hotels in Punta Arenas, but it is still a good idea to bring some U.S. cash to exchange if necessary. We do not recommend bringing traveler's checks.
ATMs displaying "Redbank" work with Cirrus, MasterCard and Visa cards. Our hotel accepts Visa, MasterCard, American Express, and Diners Club International cards. Be sure to notify your credit card company before leaving home so that your account is not disabled due to the change in buying patterns.
Tipping
Everyone approaches tipping a little differently. Whether or not a person tips, and how much, is completely dependent upon the individual; here are some suggested tipping guidelines for your trip.
Local waiters, drivers, and other service personnel expect to be tipped. Ten to fifteen percent is standard. Some restaurants and hotels add a 10% service fee to bills in which case, no further tip is required.
Support Staff Tip Pool: We recommend that each climber contribute $40 to the Tip Pool. This is collected at the beginning of the trip and will cover group tips for all our support and mountain staff throughout the program.
Our guides work hard to ensure your well-being and success on the mountain. If you have a positive experience, gratuities are an excellent way to show your appreciation. Amounts are at your discretion and should be based on your level of enjoyment. If you would rather not bring the guide gratuity with you on the trip, you can send a check or call the RMI office to pay with a credit card upon your return.
Resources
Lonely Planet and other travel service websites are readily available and describe Antarctica well.
Alfred Lansing's Endurance: Shackleton's Incredible Voyage to the Antarctic remains an enduring classic of exploration and survival on the Antarctic continent.
Print all Trip Details
Print this Page
Qualifications
This trip is open to all individuals in excellent physical condition with previous climbing experience. Successful completion of an RMI Expedition Skills Seminar on Mt. Rainier, in Alaska, Peru, Ecuador, North Cascades, or an equivalent multi-day mountaineering seminar is required.
Your climbing resume should include:
Glacier travel experience
Experience at altitudes above 14,000'
Familiarity with the skills needed for a cold, remote and heavily glaciated peak
Crampon skills on 30 - 50 degree slopes
Team rope travel skills
Knots & slings -

Prusik

, butterfly, Münter, etc.
Snow and ice anchors (construction & equalization)
Belaying and running belay experience
Crevasse rescue (from both the victim and rescuer perspectives, and considering heavy packs and sleds)
Fixed line travel with mechanical ascenders
Ice axe self and team arrest, with and without a backpack
Snow camp construction
Qualifying Programs
Recommended climbing experiences prior to Vinson Massif include: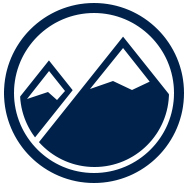 Get In The Best Shape Of Your Life And Then Go Climb A Mountain
Physical Fitness Training
Mountaineering requires a high degree of physical stamina and mental toughness. Even for the healthiest and fittest individuals, climbing mountains qualifies as an extremely challenging endeavor.
Start immediately. Start a rigorous fitness and training program now with the goal of arriving in top physical condition and confident in your skills.
Be intentional. Focus on gaining the necessary strength, stamina and skills to meet the physical and technical demands of the climb.
Be sport-specific. The best fitness and training program mimics the physical and technical demands of your climbing objective. The closer you get to your program date, the more your training should resemble the climbing.
For Vinson Massif, you are preparing for:
Steep climbing and glacier travel with a 50-60 lb load
A 10+ hour summit day
An extremely cold environment
Mountaineering techniques requiring core strength and flexibility
Nothing ensures a personally successful adventure like your level of fitness and training. Bottom line: Plan on being in the best shape of your life and ready for a very challenging adventure!
Please refer to our Resources for Mountaineering Fitness and Training for detailed fitness and training information.
Acclimatization
The key to climbing high is proper acclimatization. Our program follows a calculated ascent profile which allows time for your body to adjust to the altitude.
Excellent physical conditioning significantly increases your ability to acclimatize as you ascend. Climbers in excellent physical condition simply have more energy to commit to the acclimatization process throughout the days and nights of the ascent, allowing their bodies to adjust to the altitude more easily.
Finally, physical performance and acclimatization are also related to how well you have taken care of yourself throughout the hours, days and weeks prior to summit day. Arriving healthy and well-rested, maintaining proper hydration and caloric intake, and protecting against unnecessary heat loss (staying warm) are all key factors in an individual's success on an expedition such as this.
Print all Trip Details
Print this Page
Equipment List
---
Provided Equipment
RMI provides the following equipment for your program: tents, group cooking equipment, climbing ropes, avalanche probes and shovels, and blue bags (for solid waste disposal).
Every guide on your climb will carry rescue equipment and a first aid kit. Each climb has two-way radios and a satellite phone for emergency contact.
Print all Trip Details
Print this Page
MEALS
On Vinson Massif you will need 12 mountain lunches. All of your mountain lunch items should weigh 9 - 10 lb.
Breakfast and dinner meals on the mountain are included as indicated in our Trip Itinerary. With the exception of hotel breakfasts, most restaurant meals are on your own. You are responsible for your own bottled water and drinks.
MOUNTAIN LUNCHES
Mountain lunches are eaten during short breaks throughout the day. We continually snack to keep our energy levels up while we climb - lunch begins just after breakfast and ends just before dinner! Avoid packing any items that require preparation or hot water.
The importance of having foods that are genuinely enjoyed cannot be overstated. Eating properly is the key to maintaining strength while in the mountains. In order to combat the loss of appetite at altitude we aim to have a variety of foods that stimulate the whole palate, from sweet to sour to salty.
Sixty to seventy percent of your mountain lunch foods should be small and compact (not bulky) and fit inside a stuff sack. You will be carrying these foods with you while your climb. The remainder of your mountain lunch foods will be eaten if we are delayed for any reason while on the ice. These foods should also be small and compact but we will be able to cache some of it at Union Glacier and Vinson Base Camp.
Recommended mountain lunch items: dry salami, smoked salmon, jerky (turkey, beef, fish), small cans of tuna fish, individually wrapped cheeses such as Laughing Cow or Baby Bell, crackers, bagels, candy bars, hard candies (Jolly Ranchers, toffees, Life Savers), gummy bears, sour candies (Sweet Tarts), cookies, dried fruit, nuts, energy bars, GORP mixes, and drink mixes (Gatorade/Kool-Aid). All items should be commercially packaged.
Chile does not allow the following items through Customs: cheeses, fresh meats, dried meats, fresh fruits, and fresh vegetables. Other food items may pass inspection but that decision is at the discretion of the customs inspector. Items which are generally okay include jerky and dried fruits as long as they are in their original packaging.
We will have the opportunity to purchase additional food in Chile but we recommend you take what you need and only supplement with local food if necessary.
BREAKFAST
The breakfast menu includes items such as instant oatmeal, cold cereals (granola), breakfast bars (Kashi, Kudos), hot drinks (coffee, tea, cocoa, cider).
DINNER
Dinner usually begins with soup and ends with dessert, followed by a round of hot drinks. Healthy one-pot meals are served as the main course. There are limitations, but the menu is planned to offer good variety and ample portions.
Print all Trip Details
Print this Page
Payments
Deposit Payments: A non-refundable deposit payment of $10,000 per person secures your reservation.
Deposit payments may be made via e-check/ACH, check, or wire transfer.
Balance Payments: The balance payment is due 120 days prior to the start of your program.
Balance payments may only be made via e-check/ACH, check from a U.S. bank or wire transfer.**

**Wire transfers must cover all fees charged by your bank. The amount of the incoming wire to our bank must equal the balance payment amount.

A payment reminder is emailed approximately three weeks before your payment due date. If your balance payment is not received 120 days before the start of your program, your reservation will be canceled, and all program fees forfeited.
Payment in full is required when registering for a program within 120 days of the departure date.
Cancellation
There are no refunds for cancellation. Written notification is required for all cancellations
Due to the time-sensitive nature of these programs, and the amount of preparation time required for this program, we strictly adhere to our policy and cannot make exceptions for any reason.
Cancellation Insurance
We require that everyone purchase travel insurance. Please see our Travel Page for details.
Land Cost
INCLUDED
RMI Leadership
Flight from Punta Arenas, Chile, to Vinson Base Camp and return with 50 lbs of baggage allowance per person.
Hotel accommodations as stated in the itinerary: three hotel nights in Punta Arenas prior to the flight to Antarctica and one upon our return, based on double occupancy*
All breakfast and dinner meals on the mountain and other meals as stated in the itinerary
All group cooking, climbing and camping equipment
NOT INCLUDED
International roundtrip airfare to Punta Arenas
Accommodations and meals in Punta Arenas not included in itinerary
Medical evacuation insurance of $500,000 (required)
Travel insurance
Personal clothing and equipment
Excess baggage fees on flights to and from Punta Arenas
Excess baggage fees on flight to Union Glacier (50 lbs per person included in price, additional charge of $66 per kilogram)
Airport taxes and Chilean entry visa
Tips for RMI Guides
Rescue costs or costs associated with early departure from the expedition
Helicopter or charter flight
Personal communications (Satellite phone, phone, fax, email)
Bottled water and personal drinks
Support Staff Tip Pool (we suggest $40 per person)
Additional room charges including laundry service and other personal expenses
Costs incurred as a result of delays or events beyond the control of RMI
Transfers between the Punta Arenas airport and hotel for arrival and departure flights
Medical, hospitalization and evacuation costs (by any means)
The cost of delays due to weather, road or trail conditions, flight delays, government intervention, illness, medical issues, hospitalization, evacuation costs (by helicopter or any other means), or any other contingency which we or our agents cannot control are not included.
* Accommodations are based on double occupancy. A Single Supplement Fee will be charged to those occupying single accommodations by choice or circumstance. The single supplement is not available in huts, tents, or in all hotels.
Risk Management
Please clearly understand that mountaineering is inherently hazardous. Managing risk is RMI's number one priority. Our guides manage significant hazards inherent in mountaineering, but they cannot eliminate them. Objective hazards include rockfall, icefall, avalanches, slides or falls by individuals and rope teams on steeper slopes, weather-related problems including cold, heat, high winds, and other unnamed dangers that can occur while climbing.
You are choosing to engage in an activity in which guided and non-guided climbers have been injured or killed. While those accidents are indeed infrequent, they may occur at any time and be out of our control. We ask that participants acknowledge the risk and hazards of mountaineering and make their own choices about whether or not to engage in this activity.
PARTICIPANT Responsibilities
Mountaineering is both an individual challenge and a team endeavor. Each Participant is required to share in the responsibility of the safety and success of the team. For this reason, we ask that each Participant:
Possess the climbing prerequisites required for this program.
Possess the necessary physical and mental fitness required for this program.
Be responsible for knowing all pre-departure information.
Provide a signed Physician's Certificate stating that the Participant is medically qualified to join this program.
Update the RMI Office if there are any changes to your health or medical information before departure.
Be properly attired and equipped as outlined in the Equipment List.
Act in a considerate manner toward all team members and show respect for local customs, values, and traditions in the areas we travel.
Help minimize our impact on the environment and follow appropriate Leave No Trace practices.
Describe yourself, honestly and accurately, in terms of fitness, health, skills, abilities, and your equipment to your guide staff.
Communicate with your guide staff on the mountain if there are any changes in your medications or health.
Adhere to the advice of your guide staff.
Continue to self-assess throughout the program, measuring your fitness, health, skills, and abilities against the demands required of the program.
RMI reserves the right to dismiss the Participant from a program or to send the Participant to a lower altitude at any time if the RMI Guide Staff determines, in its sole discretion, that the Participant is not physically, technically, or psychologically prepared for, or capable of participating in the program, or for any other reason that may compromise the safety, health or well-being of the Participant or the entire group. If this decision is made, the Participant will not receive any refunds or credits and will be financially responsible for any additional costs associated with an early departure, including but not limited to, evacuation, transportation, hotel reservations, meals, etc.
Zero Tolerance Harassment Policy
Rainier Mountaineering, Inc. (RMI) does not tolerate harassment or mistreatment of our participants or employees. Inappropriate conduct under this policy may include conduct that creates a disrespectful, intimidating, hostile, degrading, humiliating, or offensive environment for a participant or employee. Engaging in such conduct is a violation of this policy.
RMI may consider conduct to be in violation of the policy even if it falls short of unlawful harassment under applicable law. When determining whether conduct violates this policy, we will consider whether a reasonable person could conclude that the conduct created an intimidating, hostile, degrading, or demeaning environment.
Violation of this policy may result in removal from a program, as well as refusal to provide services indefinitely. We place the utmost value on the safety of our participants and employees. Please report any incidents to RMI management.
Age requirements
All participants must be 18 years old at the time of registration.
Summit Attempt
RMI cannot guarantee that you will reach the summit. Weather, route conditions, your own abilities, or the abilities of other climbers may create circumstances that make an ascent unsafe, and you or your entire group may have to turnaround without reaching the summit.
Failure to reach the summit due to a person's own lack of fitness or to any of the events associated with mountaineering (such as weather, route conditions, avalanche hazard, team dynamics, etc.), are not Rainier Mountaineering, Inc.'s responsibility and will not result in a refund, credit, or reschedule.
General Policies
RMI's program schedule and itineraries are subject to change or adjustment based on a number of factors. These include, but are not limited to, route conditions, weather, group strength, terrain, or other environmental factors, and many other factors. RMI has complete discretion to change plans to accommodate any of these or other factors, including but not limited to increases in program fees, changes to program schedule or itinerary, and changes to guides or staff, as necessary for the proper and safe conduct of the program. Once the program has started, the Lead Guide will decide on any changes to the itinerary, including ending the program early if the continuation of the program may compromise the safety, health, or well-being of the group.
We reserve the right to cancel any program due to inadequate signups, weather, route conditions, or for any other reason. In such a case, we will make every effort to reschedule the Participant on a different program date. If rescheduling is not possible, we will issue the Participant a refund for all program fees paid to RMI, less any non-refundable payments made on behalf of the Participant to secure any of the included land costs provided for this program, including but not limited to, hotel accommodations, transportation, transfers, tours, group equipment and food, permits, and local outfitter services, prior to the cancellation of the program. Additionally, RMI cannot be responsible for any non-refundable expenses the Participant incurred in preparation for the program (i.e., airline tickets, hotel reservations, rental cars, equipment purchases or rentals, etc.).
Once a program begins, there are no refunds or credits for weather-related cancellations or for a program that may end early due to weather, route conditions, or any other circumstances that may compromise the health, safety, or well-being of the group. Furthermore, if the Participant decides for any reason not to begin a program or to discontinue a program at any time, no refunds or credits will be issued. The Participant will be responsible for all additional costs associated with an early departure, including but not limited to evacuation, transportation, hotel reservations, meals, etc.
The Participant is responsible for any costs due to COVID-19, including but not limited to, any testing fees to enter another country, tests required to return to the US, and/or costs associated with medical care and/or quarantine such as hotel accommodations, meals, separate transportation, etc.
Land Costs are provided as a package, and refunds or credits will not be issued for any unused meals, accommodations, group transportation, or other unused costs. Accommodations are based on double occupancy. A Single Supplement Fee will be charged to those Participants occupying single accommodations either by choice or circumstance. If you are willing to share a room, we will make every effort to pair you with another same-gender team member. We will match willing same-gender team members based on the order of registration date. If we are unable to match you with another same-gender team member, a single supplement fee will be charged. The availability of single accommodations is limited in most of the hotels where we stay, and single accommodations are not available while in the mountains.
The Participant understands and agrees that RMI assumes no responsibility or liability in connection with any travel and hospitality services provided to the Participant by other companies in connection with the program, including but not limited to, the services provided by airlines, hotels, rental cars, and transportation companies and that RMI is not responsible for any act, error, omission, or any injury, loss, accident, delay, irregularity, or danger by a supplier of travel or hospitality services to the Participant in connection with the RMI program. The Participant will be responsible for all costs associated with any travel delays, missed connections, or missing baggage that requires additional arrangements (separate transportation, hotel accommodations, meals, etc.) to be made on your behalf for you or your baggage to rejoin the program.
Print all Trip Details
Print this Page
When should I book my return flight?
Airfare should be booked to depart Punta Arenas two weeks after the scheduled trip end. When you return to Punta Arenas, you can reschedule your return flight at the ticket counter or over the phone. Depending on the airline, a change of date penalty is usually charged at this time. We have found scheduling a future date usually works better than an open-ended ticket or missing an early return date.
How long is the flight from Punta Arenas to Union Glacier? How far from Union Glacier to Vinson Base Camp?
The flight to Union Glacier, Antarctica requires approximately five hours. The flight, crossing Drake Passage and the Antarctic Circle, is aboard a Russian Illuyshin cargo plane and lands on a blue ice runway at Union Glacier.
If the weather allows, we will continue for the one-hour flight on a Twin Otter ski-equipped plane to Vinson Base Camp, located at 7,200' on the Branscomb Glacier.
Is a down suit is necessary?
A down suit is not necessary, though a few climbers do prefer it. For most climbers, an 8,000-meter down parka with attached hood in combination with 8,000-meter down pant is the preferred option because it offers the most versatility when climbing.
Why no headlamp?
Vinson is located very near the South Pole and thus, during the southern hemisphere summer, the sun will be above the horizon 24 hours a day.
Will I need to pull a sled?
Typically the guides and a few (not all) climbers will pull sleds.
Will we see penguins? I've heard that Antarctica is teeming with animals. Will there be any wildlife?
Penguins can be seen near Punta Arenas. Should there be a flying delay to the continent, we can make time for an outing to view them.
While the coast of Antarctica is a popular cruising destination because of the wildlife, the interior part of the continent is significantly colder and thus is devoid of all life. While an odd, lost bird may make an appearance from time to time as it passes through the Ellsworth Mountains, the Vinson Massif is nearly a sterile environment, hundreds of miles from the continent's edge and even farther from open water.
How cold will it be?
At Union Glacier, temperatures might hover around 0 to +20 F, but there will be shelter available. At Vinson Base, the temperatures will likely be -10 to +10 F. On a typical summit day, temperatures are likely to range from -35 F to -20 F. If the wind is not blowing and the sun is shining, summit temperatures can be surprisingly comfortable. Most of our climbing activities are planned so as to take advantage of the sun's rays. While the sun is not setting on Vinson during the climbing season, it does creep behind the mountain from time to time.
How hard is the climb?
The climbing itself is similar to the glaciated terrain one encounters on either Denali or Mt. Rainier. Packs are generally lighter than on a typical Denali trip, but heavier than for an alpine-style ascent of Rainier. What makes Vinson difficult are the cold temperatures and the remote location. Many experienced climbers are surprised by the difficulty of summit day. This is partly because summit day is long and cold and at high altitudes.
Why does this expedition cost so much?
The logistical complications of such a trip are profound. Consider what it takes to station aircraft, personnel and fuel at such odd places on the planet. Then consider what it takes to do the same thing safely and in an environmentally friendly manner. Many have presumed that the costs for such a trip would come down through the years, but the reality is that such costs generally rise.
What is the food like on the mountain?
Please see our Food details for an example of meals while on the mountain.
What is the pace like?
We travel at an appropriate speed to cover the distance we need for the day without going too quickly or too slowly. While the actual distances are relatively short, the altitudes to which we travel are high and the climbing can be very challenging. The adventure as a whole, and certainly the days when we are carrying heavy loads, is generally characterized as strenuous.
What are the toilets like?
At Union Glacier, there are enclosed toilet facilities. At Vinson Base Camp, there are outdoor latrines. On the mountain, solid waste is captured in W.A.G. (waste alleviating gel) bags while liquid waste is concentrated in "pee-holes" in designated areas. This necessitates the use of pee bottles while climbing and transporting your liquid waste to the nearest disposal site.
How will I be able to stay connected with those at home?
Antarctica is the most remote continent on earth. It should not be expected to remain in constant contact with your home without incurring significant cost. At Union Glacier, you can purchase minutes to use on an ALE supplied satellite phone. On the mountain, you will have to arrange to bring your own personal satellite phone. RMI guides carry a satellite phone for emergency use.
Should I bring a cell phone, smart phone or a satellite phone?
A satellite phone is the only way to send/receive calls and data on the continent of Antarctica. Satellite phone rental is available through Remote Satellite Systems International.In Punta Arenas, a cell phone set up for international use will work.
Is a Kindle or Nook practical on this trip?
Yes, but if you wish to take it up on the mountain you will certainly need to recharge it once in a while using a personal solar charger.